NYFW SS18 Street Style: Pink on Pink — A Relaxed Take On New York Fashion Week
Hi Gorgeous,
I've talked about how to plan your New York Fashion Week trip and how to get invited to NYFW. Today, let's dive into the things you must bring with you or get help with.
What Do NYFW Invitees Wear?
I packed a premeditated outfit for every show I was invited to, and then threw in a few extras. It is up to you whether you want to change your entire outfit for every show or just switch a few items around. You are probably going to get invited to parties or other shows you didn't plan to go to. So be glamorous and be fashionable, gorgeous! But don't do it at the expense of lugging around a dozen suitcases.
Oh, who am I kidding? Do what you damn well please! This is the occasion to dress to your heart's content. Anything goes, as long as you own it. 😊
What Is NYFW All About?
Networking. As in making new friends. Make as many new friends as you can. 😉 That's what NYFW is all about! If you're shy, challenge yourself to approach at least one person at each show or event. If you make friends easily, go all out. But keep it pleasant!
Pack plenty of business cards (and the purses that can hold them). Have fun and remember that you're watching the history of fashion as it's being made. What's more, you're a big part of it. Yes, you! The shows are performed for you first and foremost. Enjoy them!
Be Social. Share & Tag. Proclaim to the World!
Make sure you have an Instagram account. Just kidding, I know you have one. How about Facebook? Got that, too? OK.
Photographers, reporters, other bloggers — all the media people really — will ask for your IG account instead of a business card. Give them your social coordinates and give them your business card with your IG, FB, and Snapchat account info. Help them spell it right. 😉 Order your business cards this week if you're going to NYFW in February.
Get Help Sharing & Proclaiming.
If you are traveling alone, you might want to book a photographer to take your pictures. Don't rely on paparazzi for documenting your street style. You'll need all that collateral for blog posts and sharing. The more illustrations of your looks the better.
My Take #3 on NYFW Street Style.
I wore a pink-on-pink ensemble to the very chic, elegant, and classy Irina Vitjaz show, a Russian-born, Austrian-based fashion designer. Her spring collection is all about velvet, silk, and chiffon. 😍 Lavish and lush!
During the research phase of the NYFW planning, the Irina Vitjaz show (you can watch below!) was the one I definitely wanted to attend. I like new designer shows just as much as the all famous brands. For her show, I was in a mood for pink. I didn't want to seem like I try too hard, though, so I had a little fun with colors: light pink on bright pink with a pop of yellow. Yay!
I hope you enjoyed this post and my tips, gorgeous! Let me know if you have any questions about NYFW attendance or anything else in the comment section. 😘
Oh, and here is a little #TBT to my NYFW SS17 looks: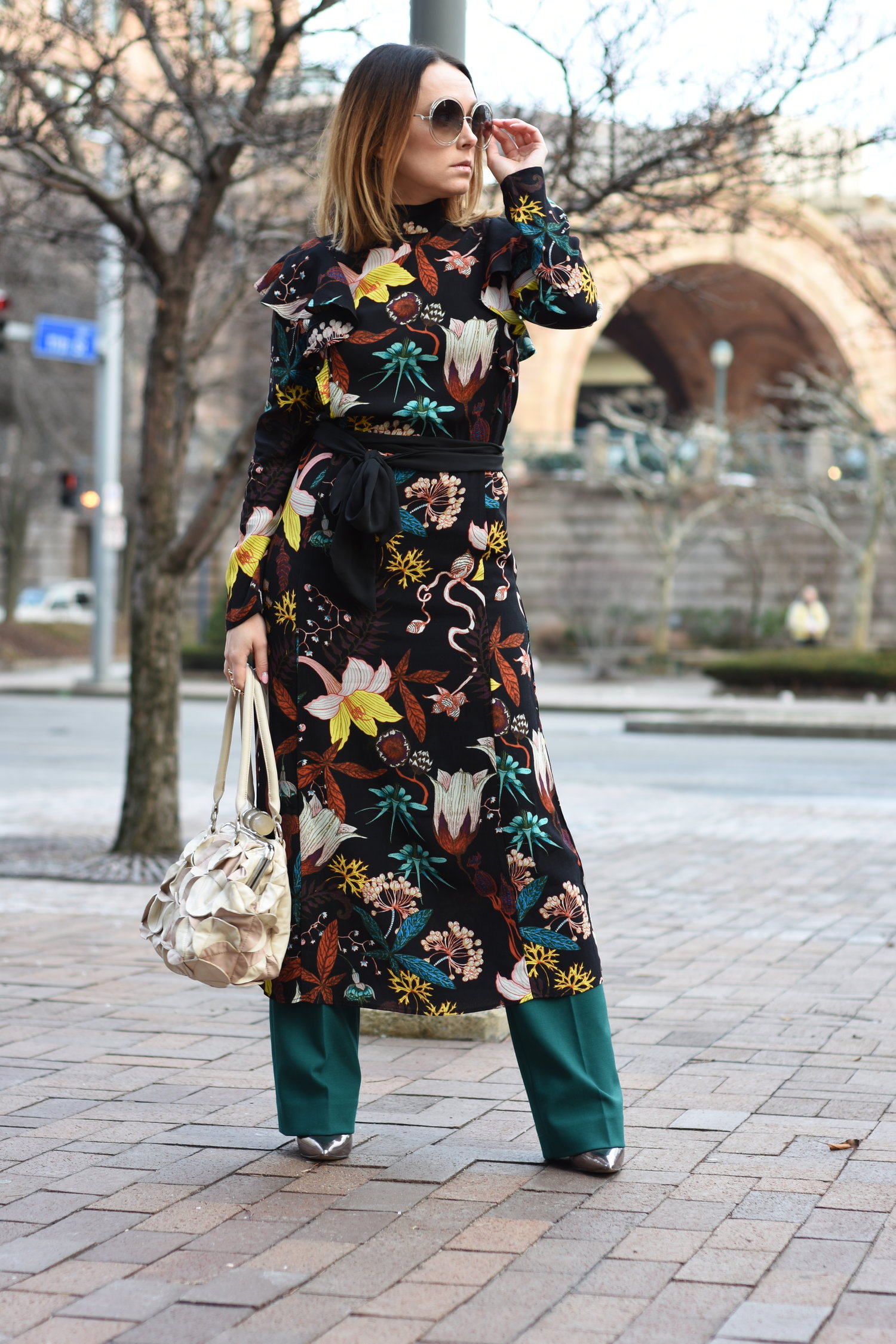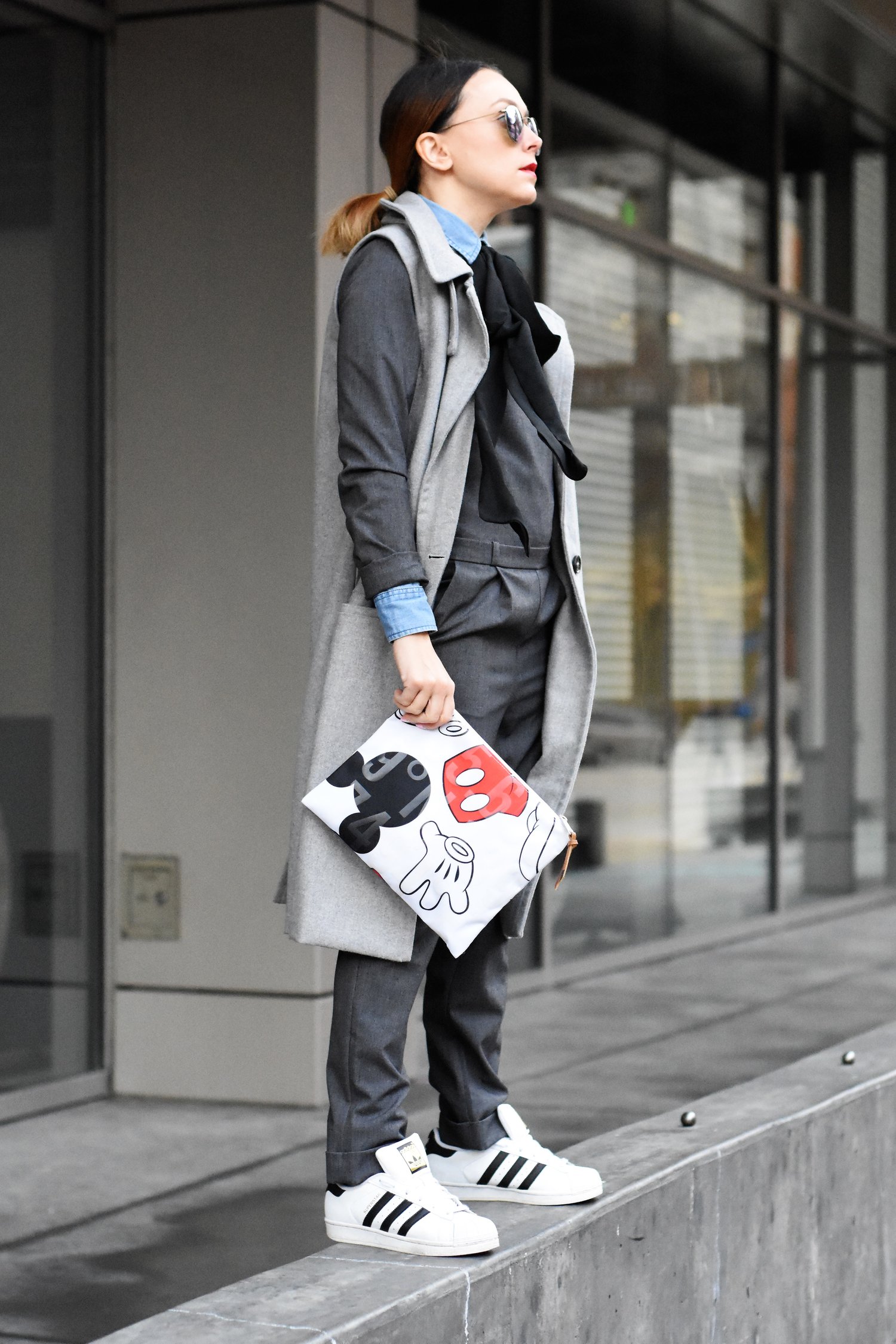 Talk to you soon, Gorgeous!
XOXO,
Anna,
Wearing:
French Connection Blush Pink Oversized Sweater
Zara Bright Pink Trousers
Zara Yellow Pumps
Ruffled Handbag (a TJ Maxx find)